Fitzhugh Park Elementary School in Oswego is a special place, where staff and students take pride in their role as a Leader in Me school for developing leadership skills. One of the pillars of that focus has been the adoption of The Leader in Me--The Seven Habits of Happy Kids developed by the Steven Covey Foundation--aimed at promoting student leadership skills.
Helping to reinforce this direction is teacher Nick Little, a recipient of the 2018 Empire State Excellence in Teaching Award from New York State. According to Principal Donna Simmons, "Nick has not only championed the mission at our school, providing an exemplary model of the leadership vision within our school, but he has helped spread the message and techniques that help our kids be fully prepared, life ready, and leaders of their learning."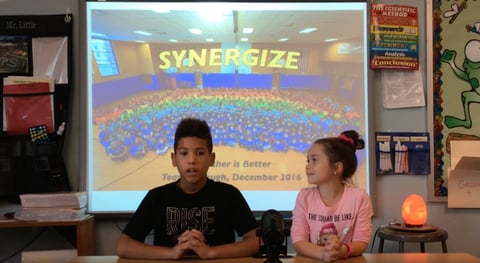 Technology, and balancing its pervasiveness in the lives of students, is a foundational principle for Nick. "For a lot of students technology is for play and unproductive use of time. They get into patterns of use and don't recognize the potential for putting tablets and other devices to other productive uses in their lives. WeVideo has played a major important role in closing the gap between that usage and educational purposes."
Morning announcements are the cornerstone of video creation at Fitzhugh Park and they play an important role in developing student leaders. Students who want to participate must first submit an application and go through an interview process that discusses leadership expectations established by the 7 Habits of Happy Kids. Once selected, students work hard and their commitment is on display for all to see. They record for about two hours a week to deliver programs five days per week. Nick explained, "Part of what defines us as a leadership school is that we all provide the tools and oversight, but the segments produced are completely student-driven."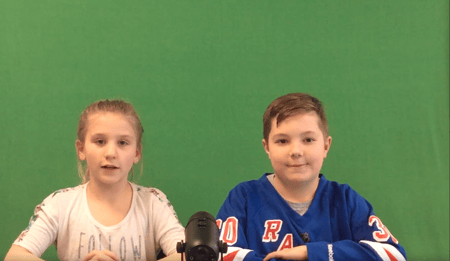 Production starts with a scene meeting, where students discuss the important topics they might include. Planning takes place on an easel managed by student producers, where shots are planned and tracked. When it is time to shoot, students also lead the way. They learned how to handle the green screen, position microphones properly, arrange the tripods for shooting and do test runs to make sure everything is ready. Students upload recorded material to a shared Google File where they are then edited into the final video for morning announcements. There's a folder for news, weather, and other topics including Mindful Minutes, which sees 5th-grade teacher Sarah Baber put her yoga certification to work by pre-recording segments such as a pose of the day or breathing exercises to aid focus and relaxation.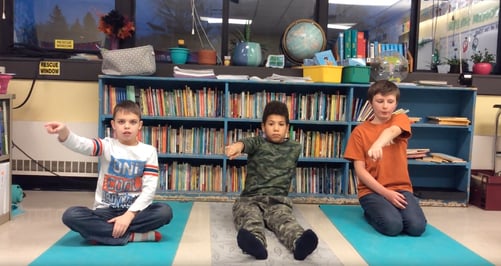 Being able to work collaboratively has been vital to the success of the weekly production schedule. The kids have become well versed in using WeVideo in conjunction with Google. Nick says, "It opens up a whole world of convenience while ensuring their activities can still be monitored. It's just easy for us to work together and get this done in a very short period. The results are beautiful."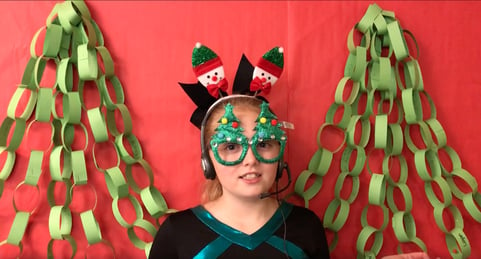 Principal Simmons sees impact rippling across the culture and behavior of the school. "I see some students who in the past might not have applied their energy in positive directions redirect themselves by participating in leadership programs like morning announcements and student council. These activities raise the bar for expectations, and the kids have stepped up in terms of behavior and grades in order to maintain their roles. And when morning announcements start, all eyes are glued to the screen. It has helped create a community where everyone cares about what is going on. The students who run the announcements are respected student leaders."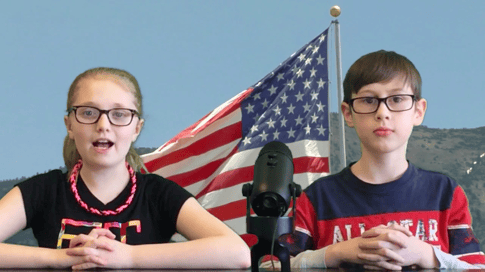 The use of WeVideo is beginning to permeate other areas of the school. The school's librarian, teachers in younger grades, and the music teacher have all started to integrate WeVideo into their projects. Tight integration with Google Classroom has made it convenient for teachers and students to collaborate and share their work.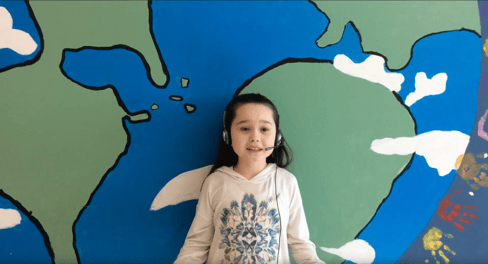 Nick is excited for what the future offers. "We've used WeVideo for two years now to create amazing morning announcements. New ideas come to my mind about things I'd like to do with my students. Now that I understand how WeVideo works, I see new opportunities everywhere."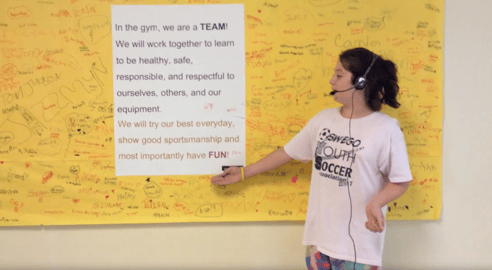 Principal Simmons concluded, "This isn't just about our school. The quality and impact of what we are producing, the speed and ease with which WeVideo enables incredible work to be accomplished, it is beginning to permeate not only this building but also impacting plans throughout our district at all grade levels. Our schools and teachers see technology like WeVideo not just as a checkbox item, but as a valuable tool that can enhance learning in many ways. We set out to be catalysts for change, developing our students' leadership skills, and WeVideo plays into that. We've set a high bar, and everyone from our students to the school board can appreciate the impact."
Here are some examples of the newscasts Nick's students are creating: