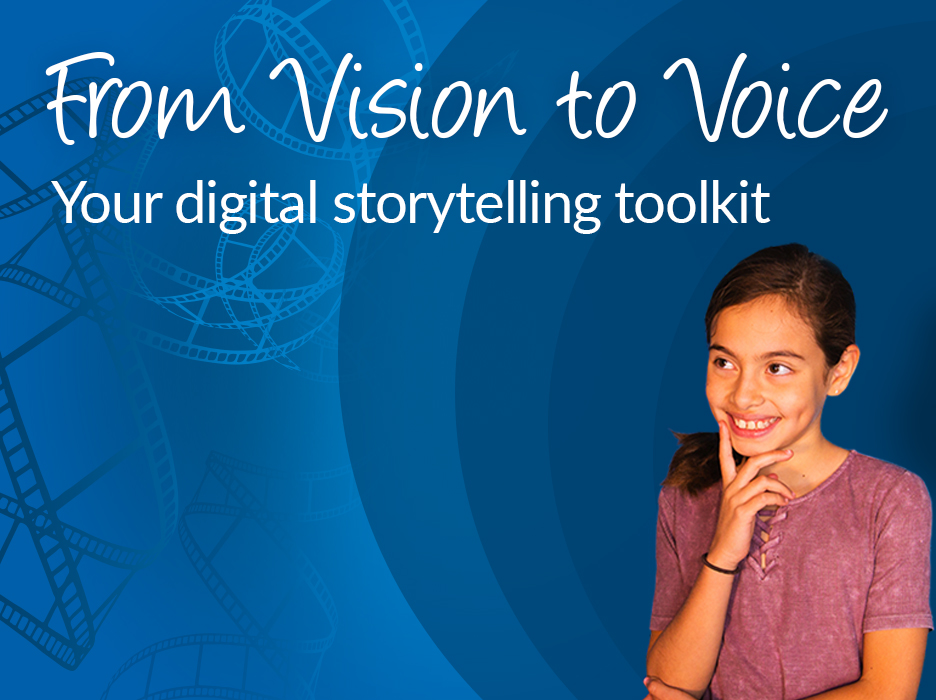 At WeVideo we firmly believe that every students' voice is important, that every student has a story to tell, and that every student has the power to make a positive impact in the world. In today's classrooms, it's becoming more and more important to provide supportive learning environments where all students are encouraged to discover their voice and communicate their ideas. No longer is this accomplished as a one-and-done project or a checklist standard. It's something that should be happening on an ongoing basis in order to promote deeper learning and a positive classroom and school culture.
Integrating digital storytelling into the learning process is one way to promote student voice and positively impact the classroom and school culture. With digital storytelling, students are not just honing their communication skills, they are:

Engaging in authentic learning that is relevant to their world.
Developing and sharing a message intended to spark an action among their audience.
Actively listening to and learning from their peers.
Gaining confidence in their ability to craft and articulate a story that has an impact.
Because these processes are so valuable to learning, we've built a free Digital Storytelling Toolkit. The toolkit is designed by educators for educators to inspire students and empower them to share their voice through digital storytelling. It's especially helpful for video projects, but most of the resources are useful no matter what digital medium you're using.
Unboxing the toolkit:
Here's what you'll find inside!
A powerful article, written by WeVideo Ambassador, Dr. Karen Jackson. The article outlines best practices and tips for educators that apply to the entire digital storytelling process from start to finish.
Rubrics for providing feedback on video projects. We've included two formats, one for teacher evaluations and one for student self-evaluations.
Graphic organizers to aid students in arranging their ideas and content so that their story is meaningful to their audience. There are two graphic organizers, one for a narrative video project and one for a how-to (or instructional) video project.
Suggested reflection prompts to guide students in deeper learning and reflection throughout their project.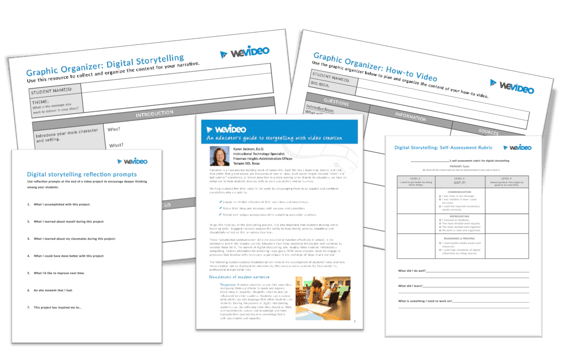 We'd love to hear your feedback on the toolkit. If you have ideas, feedback or example projects to share leave us a comment on this post or tweet @WeVideo.