So you've built your social media followers into a highly engaged online community. But when it's time to check your analytics, you see a big, fat, red minus sign where a plus usually is. Why are people unliking and unfollowing you? You check again next week and see the same thing. What's going on?
There are a handful of reasons you're losing social media followers . It could range from too many posts and irrelevant content to spammy messaging and not engaging your social media followers. Here are a few prime examples of what causes your audience to stop following your content.
Your Brand Is Losing Social Media Followers Because You're Posting Irrelevant Content
Your posts should always hold value and be relevant to your readers. If your posts aren't interesting then people will stop flowing your brand. Your posts should garner attention and be current with what's going on in society. Know what's trending and stay in the know.
You can use Google Alerts to monitor the web for interesting news and content on any topic or keyword of your choice. Alerts are delivered directly to your inbox and can give you extra insight and inspiration for creating engaging content. Google Trends is another powerful tool to see what's trending across the web. You can search any topic to see the trajectory of its interest, who's searching it and from where, and any related topics that people are searching. It's a great way to get new ideas for content that will resonate with your audience.
For help learning what people are saying about your brand or any topic on Social Media, check out Social Mention and Tweet Deck. These tools help you monitor social conversation about topics of your choice so you can see what's of interest to your audience and craft posts that garner greater engagement.
Your Brand Is Losing Social Media Followers Because You're Posting Way Too Much
If you post an absurd amount of times, your social media followers are just going to get annoyed and unfollow you. It becomes spammy and no one wants to follow an account like that. Be mindful with how many times a day or week you're posting and create a nice balance.
According to research by SumAll inspired by Buffer Blog, the best practices for brands on when to post on social media range by platform. For Pinterest, top brands find the most success by posting an average of five times per day. For Twitter, the average is three. Facebook and Instagram users find higher engagement posting twice per day. The same goes for blog posts.
Your Brand Is Losing Social Media Followers Because You're Not Posting Enough
Here's where that balance comes back into play. While you should be mindful not to post too much, you also still want to have a presence. If you don't post enough then people won't see a point in following you. Check out the infographic below for more detailed insight into top brands' best practices on post frequency related to engagement.


Image Source: Buffer
Your Brand Is Losing Social Media Followers Because of Too Many Promotional Postings
People don't respond well to promotional postings. They come off as preachy, disingenuous, and irritating. It can be a huge turn-off for people who follow your accounts if every other one of your posts is promotional. There's a way to go about promoting yourself, but it needs to be done sparingly and in a tasteful way.
Below is an examples of a compelling informational post by REI.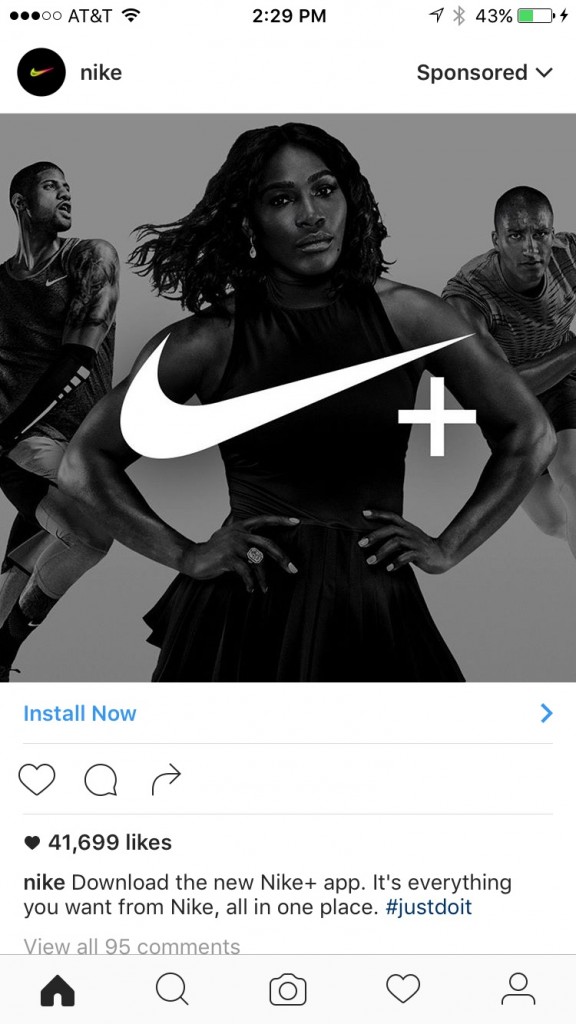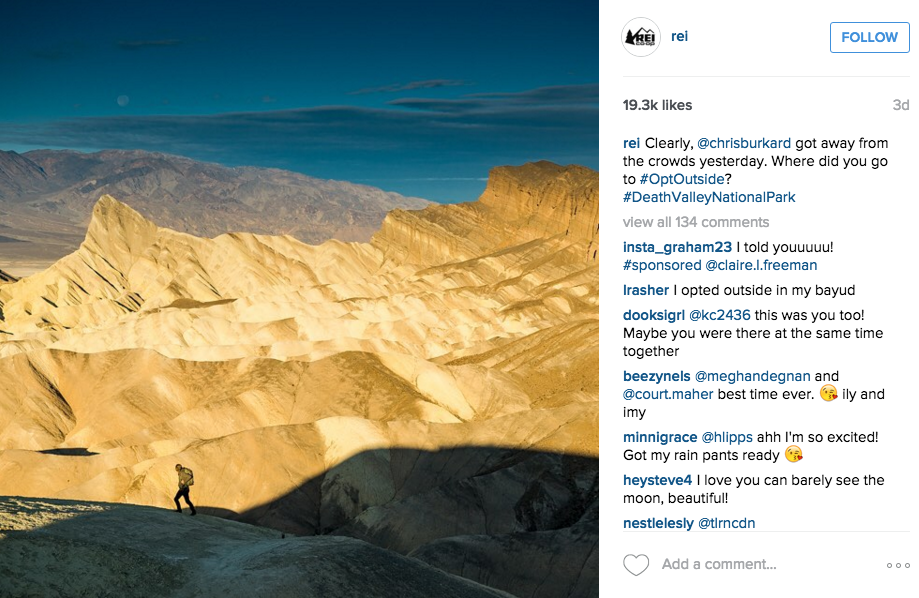 Your Brand Is Losing Social Media Followers Because You're Not Staying True to Your Brand
Don't try to be someone or something you're not. If the voice, tone, slang, jargon or buzzwords you're using doesn't fit your brand, it probably won't fit your audience either. If your readers can't understand your posts then your brand loses social media followers. Wikipedia has quite the comprehensive list of some of the most overused buzzwords from corporate, academic, government and general social jargon. Some of the best examples include overuse of the terms Millennial, Drinking the Kool-Aid, benchmarking and big data. Try to avoid using them and come up with an original way of describing your content without falling on these common idioms.
Your Brand Is Losing Social Media Followers Because You're Neglecting Your Followers
Your relationship with your followers is a two-way street. If you expect your audience to interact with your posts and your brand, then you need to interact with them right back. Facilitate conversations and engage with your audience. If you're asked questions or given opinions about what you're doing, acknowledge them in a timely manner and provide genuine responses.
One good place to start is by becoming very responsive to messages you receive on Facebook. By responding to at least 90 percent of your messages within 15 minutes or less activates a badge on your page that shows you're a responsive brand. Another easy way to encourage engagement and show your brand's social media followers you care is to like or reply to every comment on every post. Jump into the conversation about your content and stir additional interactions. Doing so will increase your reach and boost your relationship with your followers.
Other ways to give your social media followers the attention they deserve is to share customer stories. Ask your followers to tell a story about a particularly good experience with your brand and share their story on your account. This is both a great way to learn how customers are using your product or service and a source for additional quality content ideas.
Another powerful way to show your followers you care while boosting engagement is to hold a contest or giveaway. Ask your audience for comments, shares or likes in return for an opportunity to receive a prize. Doritos annually hosts a video contest on its Facebook page to help it select its Super Bowl ad. This campaign supplied the brand with content for months and generated a huge conversation both online and off. Maybe you can do the same.