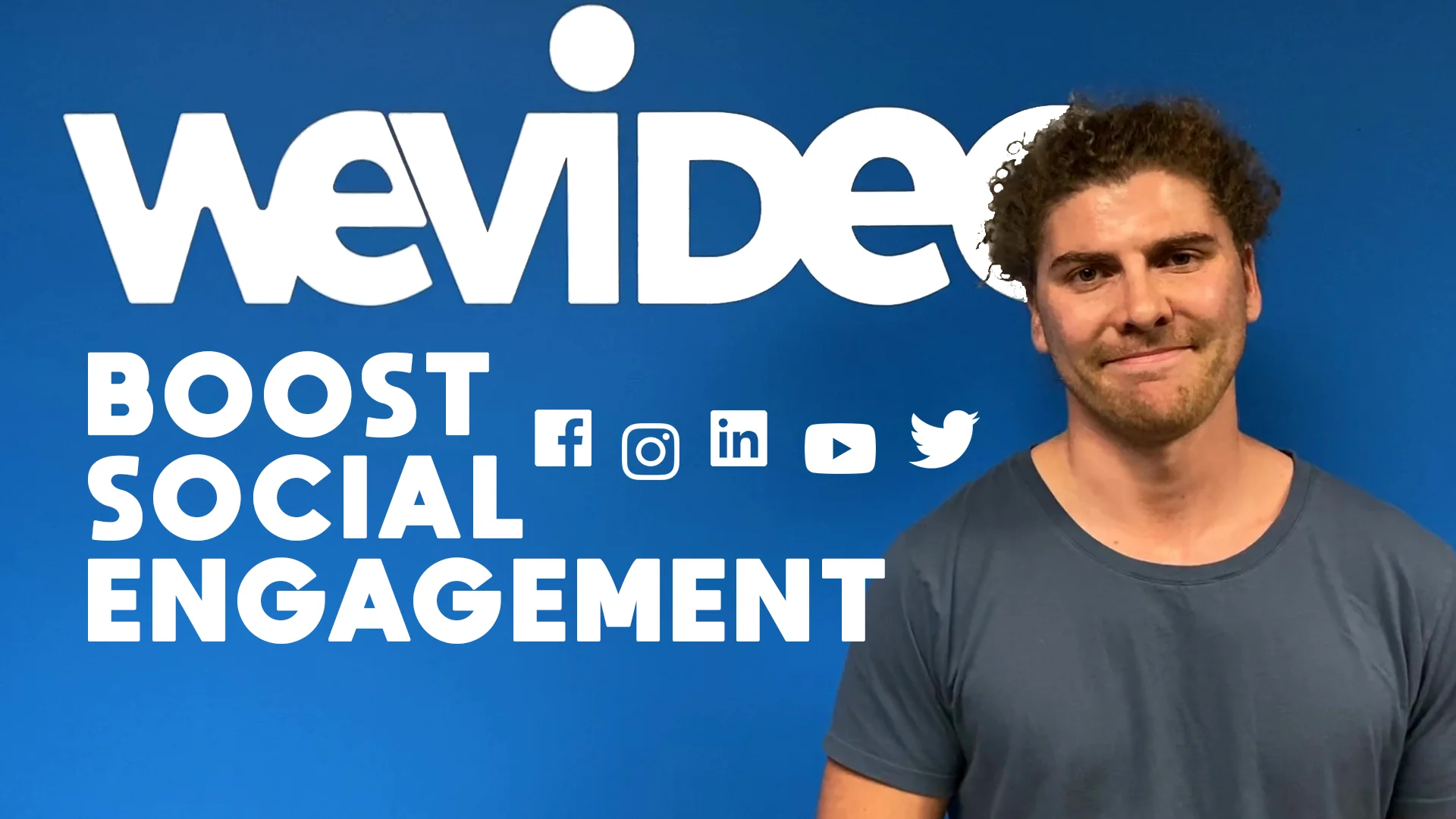 0:56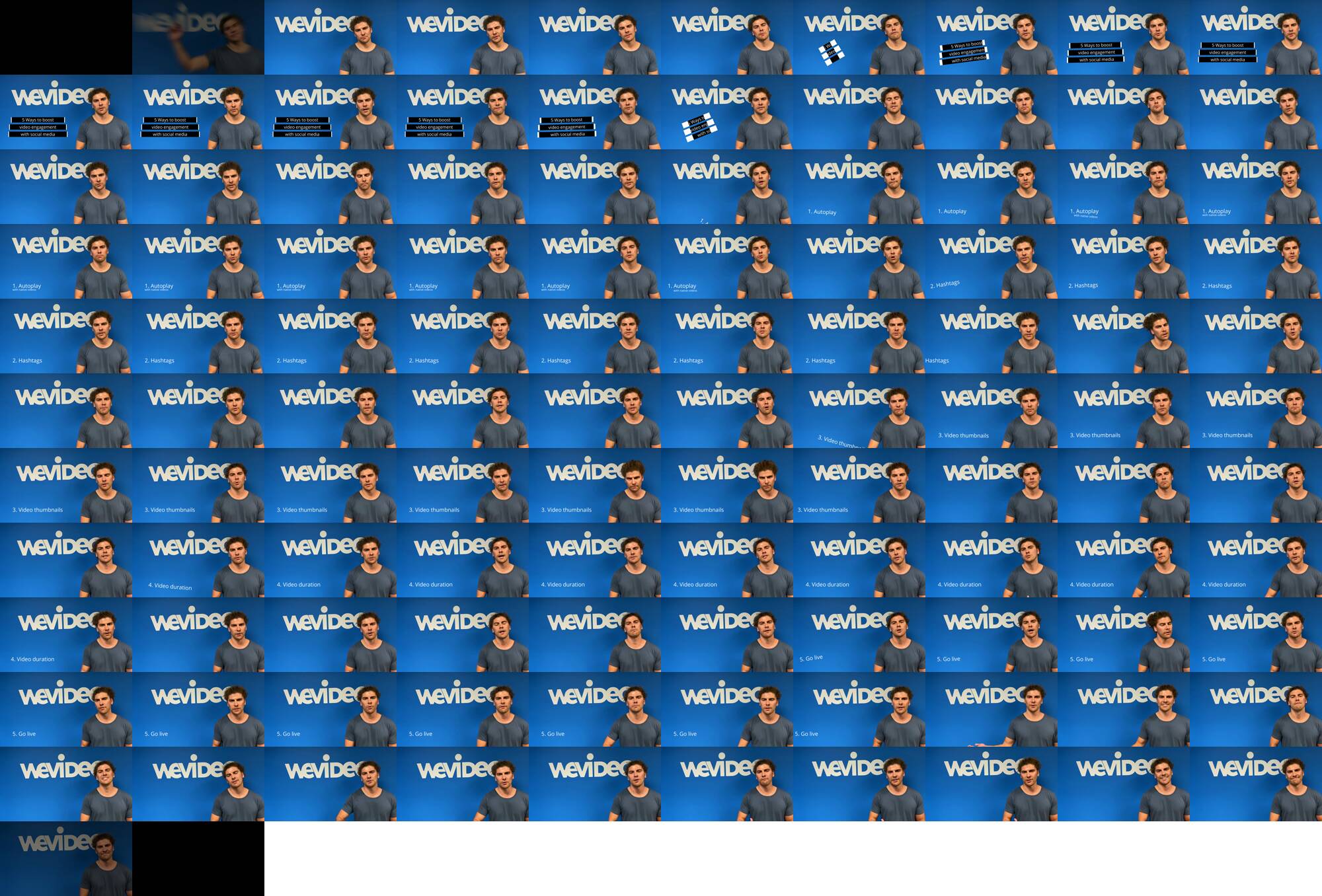 We all know content is king, and with video it's no different. But even if you've created Academy Award-winning video content, you need to know how to distribute and promote it. With that in mind, here are a few tips and strategies to ensure your videos reach the masses.
1. Enable your video for autoplay
If you want more video views on social media, make sure your video can autoplay.
In order for the autoplay feature to work on your videos, you must upload them natively, as opposed to just pasting a YouTube or Vimeo link. This will help increase the views and the shareability of your videos. In fact, Quintly found that Facebook native videos had on average a 477 percent higher share rate compared to YouTube videos. LinkedIn also has the autoplay feature for their native videos, and like Facebook, all videos that autoplay start silently. Users can tap the video for sound, but that doesn't necessarily mean they will. Eighty-five percent of videos on Facebook are watched without sound, so it's important that your videos have subtitles.
2. Mind your hashtags
Hashtags play a crucial role in acquiring new followers, and like most marketing acquisition methods, they require some strategy to work effectively. It's important to understand when and where to use them, as well as how to avoid overusing them. Hashtags are searchable across every social channel except for Snapchat, and while the same "#nospace" philosophy is applicable to all, the strategy differs for each medium. Here are some strategies for each social channel.
Twitter hashtag strategy
Arguably the king of hashtags, Twitter made hashtags mainstream in 2007, as a way to allow a mass audience to weigh in on a hot topic and provide their opinion. On Twitter, you're already confined to a 240 character limit, so it's best to use only one or two hashtags. Twitter has a nice feature that shows top trending hashtags by the hour. So try including a trending hashtag in your tweet to increase exposure (assuming your tweet is relevant to that topic).
Facebook hashtag strategy
Similar to Twitter, it's best not to go overboard, so one to two hashtags will suffice. Although there's not a 240-character limit on Facebook, users should still be conscious of how long their hashtags are since they can become more challenging to comprehend with length. A helpful tip for lengthy hashtags is to capitalize the first letter of each word to help your readers. This won't affect searchability since hashtags are not case-sensitive.
LinkedIn hashtag strategy
Since LinkedIn is the most professional of the social media channels, it's important to make sure your hashtags are appropriate for work. Using more than 5 hashtags in your LinkedIn post puts you at risk of being marked as spam, so don't overdo it. Our WeVideo LinkedIn page keeps our posts consistent with two to three hashtags per post.
Instagram hashtag strategy
A common strategy among popular Instagram influencers is to incorporate hashtags in posts as well as comments. Since including a ton of hashtags in a description can look distracting and spammy, users will often limit it to just two or three and include many more in the comments.
When including hashtags in the comments, a helpful tip is to first write the hashtags using the notes app on your smartphone. Start by marking the first six lines a period (see image) and then type your hashtags. Once you've got them listed out, copy and paste them into a comment. The periods will serve as spacers, preventing anyone from immediately seeing your listed hashtags. This will require viewers to click the comment to see more, thus helping increase your exposure but not distracting your followers.
3. Video thumbnails matter
It goes without saying, but first impressions matter. When it comes to video, that first impression is often your thumbnail (unless your video autoplays). It's a best practice to upload a custom thumbnail for your video-hosting platforms such as Vimeo or YouTube. Here are a few tips to keep in mind when you're creating them:
A 16:9 ratio is the standard for video thumbnails, making 1280 x 720 pixels a great template.

Include your title in your thumbnail in clear and legible text. If your title is long, focus on including the main keywords to give your viewers a clear idea of what to expect.

Pick a theme. If you have a playlist of videos or want to start a series, stick to a similar layout and color scheme for each video thumbnail.

Put a face to the name. After experimenting with our own WeVideo YouTube channel, we've found videos that include a face in the thumbnail perform better than those that don't.
4. Video length and structure
Just like using hashtags, each social channel has different constraints for video length and structure. That means you should tweak your strategy for each respective channel. Here are the durations that perform the best for each social media platform.
Twitter video length
It should come as no surprise that Twitter the platform with the smallest character limit, also has a small video duration limit of 2 minutes and 20 seconds. The ideal length for a Twitter video tends to be between 30 and 45 seconds. Rather than attempting to compact a long video of 5 minutes or more into a meager half minute, we recommend using Twitter as an avenue to tease full-length content. Then you can direct your audience to another channel where they can find the full-length video.
Facebook video length
A video on Facebook can be anywhere from 1 second to 240 minutes in length as long as the file size doesn't exceed 4 GB. However, just because it can be that long, doesn't mean it should. BuzzSumo analyzed 100 million Facebook videos and found the ideal length for driving the most interaction to be between 60 and 90 seconds. A good benchmark for creating videos on Facebook is to simply keep the length under two minutes.
LinkedIn video length
LinkedIn native videos can be up to 10 minutes long, while LinkedIn video ads can be up to 30 minutes. However, according to LinkedIn, video ads that are less than 15 seconds perform the best. For brand awareness videos, 30 seconds tend to be the ideal length.
Instagram video length
On Instagram your videos should not exceed 60 seconds, since that is the upper threshold. That said, according to a study by HubSpot, the videos with the most comments on Instagram averaged 26 seconds. So it's probably best to opt for 30-second videos on this channel.
5. Go live
Nothing says authenticity quite like going live. Live videos are a great way to provide your viewers with the real, unscripted you. It provides a great opportunity for your audience to ask questions through comments and receive prompt unscripted answers. Another advantage of going live is that it dramatically reduces the time to production since there's no editing in post-production.
These are just a few tips to help you get the most out of your video content. Nevertheless, your first step should be creating awesome videos. For that, WeVideo has you covered. Get started and take your marketing to the next level today!

Subscribe and stay connected
Be the first to know when we post new content for businesses, with an article delivered right to your inbox.